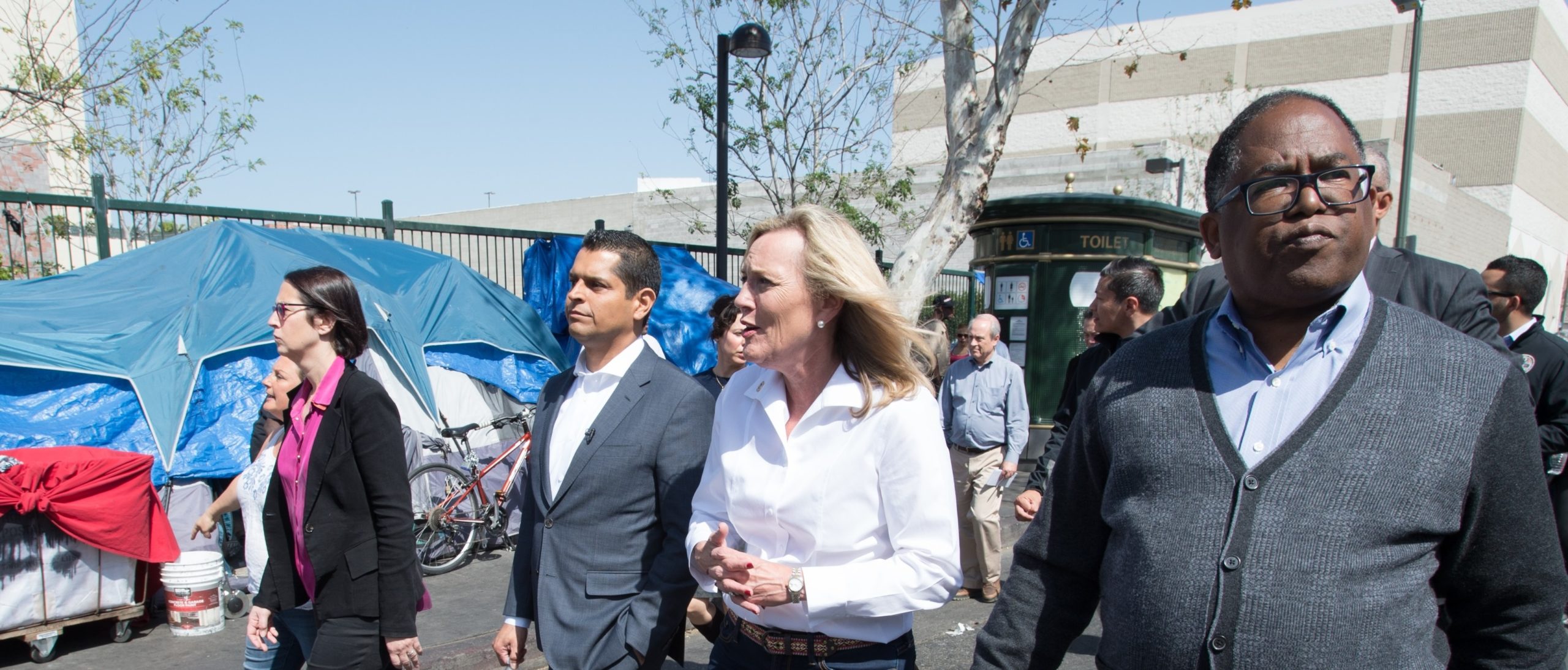 30 May

State Assembly passes AB 1971- Bill moves to State Senate

LOS ANGELES COUNTY – Today, the State Assembly passed AB 1971, legislation which amends the state's definition of "gravely disabled" to include medical treatment as a basic human need for those suffering from a serious mental illness, just as necessary to wellbeing as food, clothing, or shelter. AB 1971 is sponsored by Los Angeles County, the Steinberg Institute, and the California Psychiatric Association. The bill passed with bipartisan support by a vote of 66-0.

The proposal for the change in state law came by way of a board motion authored by Supervisors Kathryn Barger and Mark Ridley-Thomas. Through collaboration, AB 1971 was jointly authored by Assemblymembers Miguel Santiago (D-Los Angeles), Laura Friedman (D-Glendale), and Phillip Chen (R-Brea).

"More than 830 homeless people died on the streets of L.A. County last year. Many of these deaths were preventable with proper medical attention," said Los Angeles County Supervisor Kathryn Barger. "It's time for California to join 37 other states who consider medical treatment a basic human need for those suffering from a serious mental illness. I am pleased that the Legislature is moving forward on this vital effort, and I commend the authors of this legislation."

"It is inhumane to be a bystander when we have the power to do something to save lives within this vulnerable population," said Assemblymember Santiago (D-Los Angeles). "We need to ensure there is proper medical care for homeless individuals with mental illness who are suffering on the streets with serious physical ailments."

"It's no secret that in Los Angeles, and communities across California, we're grappling with a homeless crisis," said Assemblymember Friedman (D-Glendale). "If we can open the door to treatment for those struggling with severe mental illness, we can get our most vulnerable the health care they need and get them off of the streets."

"Thirty-nine percent of the nation's chronic homeless population, which is defined as those individuals that have lived on the streets for over a year and are suffering from mental illness, reside in California," said Assemblyman Phillip Chen (R-Brea). "By fine-tuning the definition of 'gravely disabled,' we can make a dramatic positive difference for Californians with mental illness and empower them to live fulfilling lives."

"Acknowledging that signs of physical harm due to self-neglect as a result of serious mental conditions are a rational and objective means for detecting grave disability," said Dr. Jonathan Sherin, director of the Los Angeles County Department of Mental Health.

AB 1971 now moves to the California State Senate, where it will await a committee hearing.