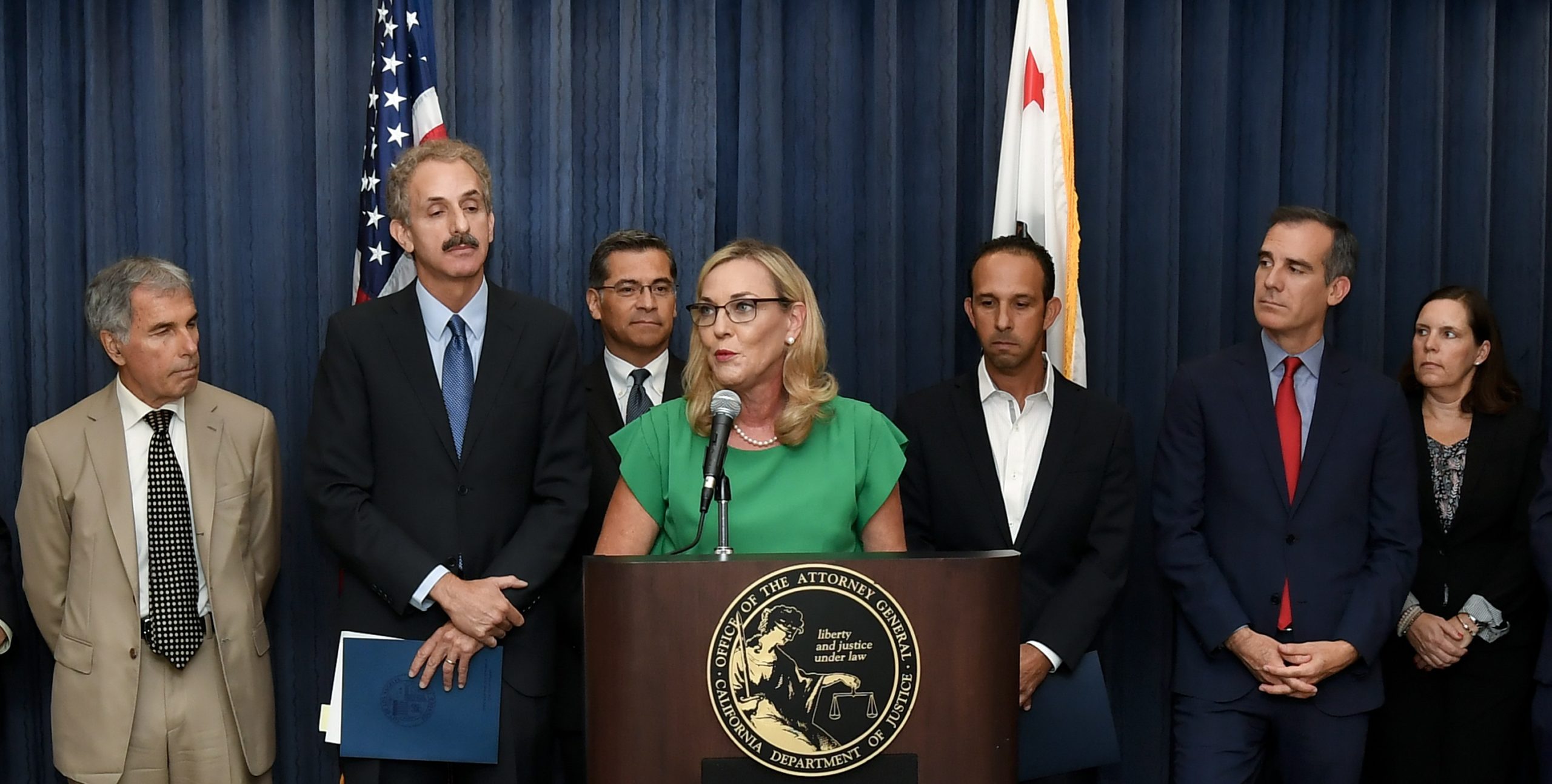 08 Aug

Barger Calls Settlement Next Step in Ensuring Justice for Porter Ranch Residents Impacted by Aliso Canyon Disaster

LOS ANGELES COUNTY –Supervisor Kathryn Barger announced that the tentative $119.5 million settlement with SoCalGas over the Aliso Canyon disaster approved by the Board of Supervisors includes vital funding for a health study and independent air quality monitoring.

"Today, we are ensuring justice to the residents of the North San Fernando Valley that is long overdue. For over two and a half years, this community has endured such upheaval.  At last, we have a comprehensive tentative settlement that meets this community's and my priorities," Barger said. "Since the Aliso Canyon disaster, thousands of residents were displaced from their homes and suffered health concerns. This tentative settlement includes the funds necessary to conduct the vital health study, which has been the community's number one priority as well as mine. There is $25 million earmarked for the long-term health study, which our residents so desperately need and deserve. This $25 million is rightfully the largest single allocation in this settlement. The settlement also funds a new independent air monitoring and symptom reporting system, administered and operated by a third party – not the gas company. This system will provide much-needed transparency, accountability, and ultimately peace of mind to our community. We fought aggressively in court to win relocation benefits, reimbursements, and home cleaning for residents. SoCalGas has issued over $75 million in reimbursements for temporary relocation to residents and other expenses. Los Angeles County's lawsuit put pressure on SoCalGas and regulators, which led to significant testing and safety improvements not only at Aliso Canyon, but at other gas storage fields in the county. But, the story doesn't end here.  While we have come a long way, we still have a long way to go. My office will be active in the formation and review of the health study and will continue to fight for our Porter Ranch residents.  This tentative settlement, which I hope will be approved by the court after the next 60 days, marks the first step toward healing for Porter Ranch.  The community has my continued commitment to remain a proactive advocate and leader every step of the way."

Along with California Attorney General Xavier Becerra and L.A. City Attorney Mike Feuer, the Supervisor announced the $119.5 million settlement with the Southern California Gas Company (SoCalGas) over the largest natural gas disaster in history, which resulted from a ruptured well at its Aliso Canyon Natural Gas Storage Facility in Porter Ranch, California. Discovered on October 23, 2015, the disaster caused natural gas to flow into the air for several months, releasing up to 109,000 metric tons of methane into the environment before the well was sealed in February 2016.  The Attorney General, CARB, the City Attorney, and the County each filed lawsuits against SoCalGas. Today's settlement is the result of lengthy settlement negotiations between the parties. The settlement is subject to approval by the Los Angeles Superior Court, and, if approved, will resolve all claims alleged in these lawsuits.