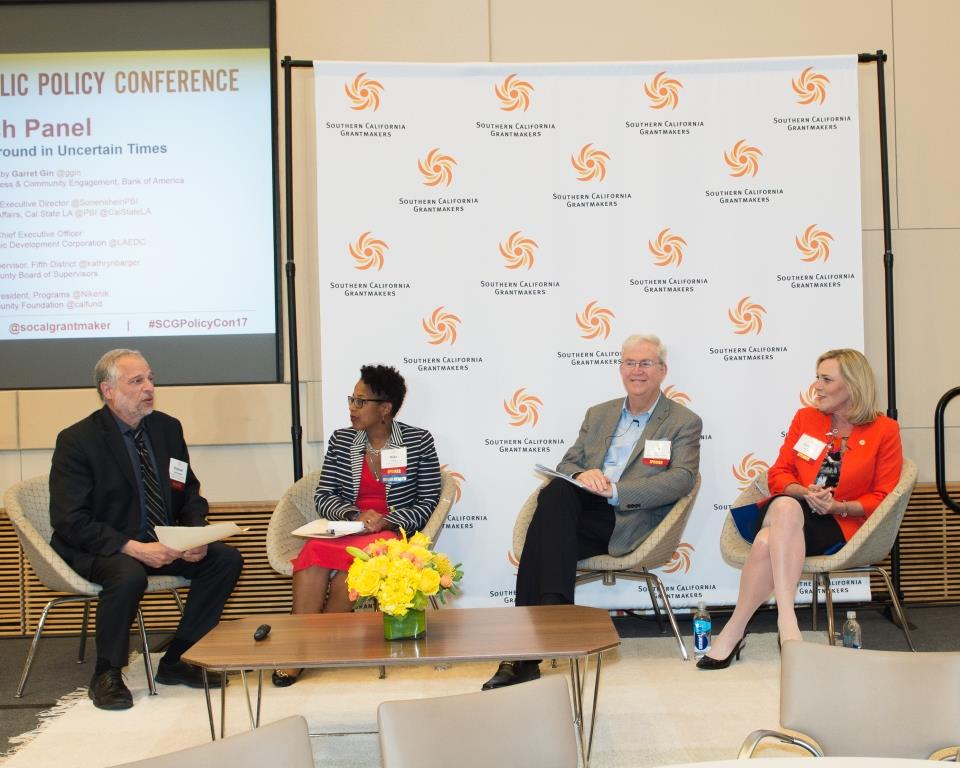 07 Apr

Southern California Grantmakers Public Policy Conference

Supervisor Kathryn Barger participated in a panel discussing "finding common ground in uncertain times," focusing on problem solving and alliance building in an uncertain political environment.  She was joined by fellow panelists Bill Allen, Chief Executive Officer of the Los Angeles County Economic Development Corporation, and Nike Irvin, Vice President of Programs for California Community Foundation.

Supervisor Barger discussed how leadership is about attacking problems, not people.  She outlined her efforts with members of the Board of Supervisors, community stakeholders, and elected officials from around the County of Los Angeles to solve problems in the community, including homelessness, mental health services, and how to improve outcomes for foster youth.