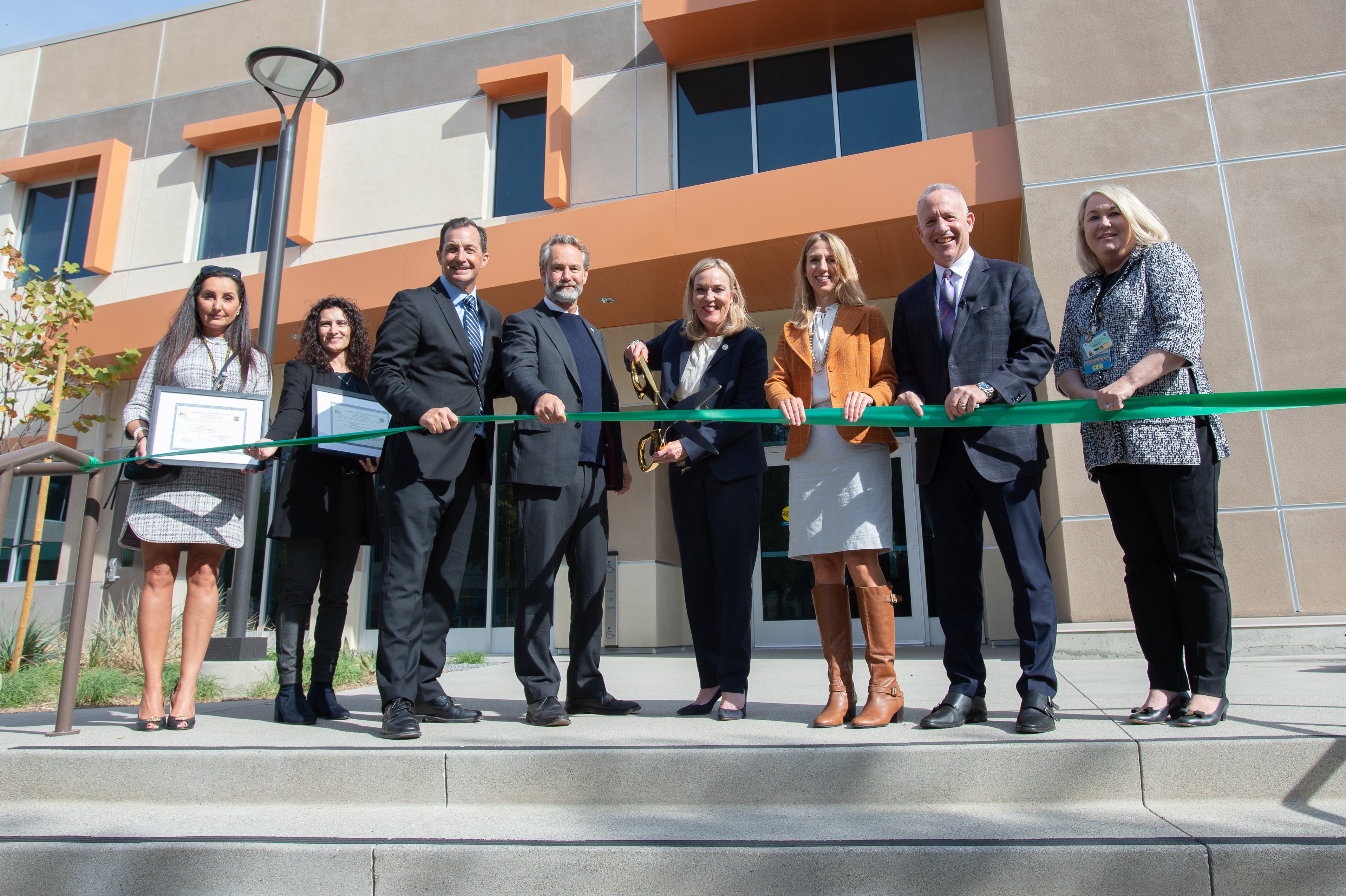 18 Nov

Project Completion: L.A. County Officially Celebrates Premiere Restorative Care Village at Olive View-UCLA Medical Center

Project will provide compassionate care for medically fragile, unhoused Los Angeles County residents

What: The County of Los Angeles will officially celebrate the completion of a large-scale construction project known as the Restorative Care Village at LAC Health Services' Olive View-UCLA Medical Center. The new facilities offer access to ongoing healthcare to those who are medically fragile and lack a place to live as they recover post hospital discharge or receive in-patient and out-patient behavioral health treatment.

When: Friday, November 19, 2021, 11:00 a.m. – 12:30 p.m.

Where: 14445 Olive View Drive, Sylmar, CA 91342

Who:

• Los Angeles County Supervisor Kathryn Barger
• Mark Pestrella, P.E., Director, Los Angeles County Public Works
• Christina Ghaly, M.D., Director, Los Angeles County Department of Health Services
• Jonathan E. Sherin, M.D., Ph.D., Director, Los Angeles County's Department of Mental Health
• Darrell Steinberg, Mayor, City of Sacramento

Why: The new 85,000 square foot Restorative Care Village (RCV) at Olive View-UCLA Medical Center is a prime example of Los Angeles County's investment in creating whole-person care solutions that support patients that may lack a place to live or need additional support after being discharged from a hospital setting. The RCV consists of a 48-bed recuperative care center that provides medical oversight and case management services, as well as an 80-bed behavioral health residential treatment program, a mental health urgent care center and outpatient wellness center. These integrated and co-located services exemplify the County's coordinated approach to caring for our most at-risk residents.

Visuals: Formal ribbon cutting ceremony. Tour will showcase mental health facilities, clinical beds and living areas, the RCV's on-site urgent care center and an outpatient clinic for individuals with mental health needs.