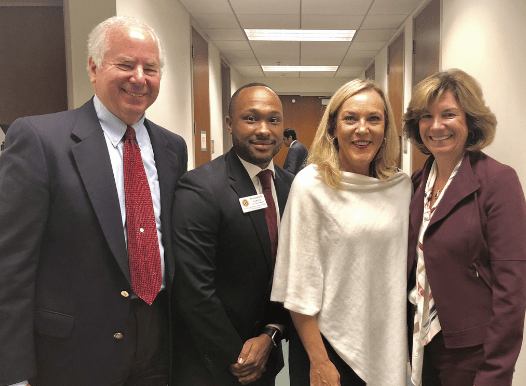 25 Oct

Metro board unanimously approves Barger motion to fund La Cañada Flintridge sound walls

LOS ANGELES COUNTY – The Los Angeles County MetropolitanTransportation Authority (Metro) Board of Directors on Thursday unanimouslyapproved a motion by Supervisor Kathryn Barger and co-authored by Director Ara Najarian,to allocate $3.29 million to provide a segment of sound walls in La CañadaFlintridge.

In May, the California Transportation Commissionawarded La Cañada Flintridge $5 million for construction of the sound walls,which was matched by a local commitment from the city. The action today by the Metro board will helpto fully fund the project for both pre-construction and constructionactivities.

"These sound walls have long been a priority for thecity and its residents, and I want to thank our partners on the La CañadaFlintridge City Council, and also recognize Senator Anthony Portantino for hisleadership on this issue in Sacramento," said Barger.

"The city made a substantial commitment to this project, investing $3.71 million of its subregional share to ensure the project gets constructed,'" she added.

A report back on a plan to address the backlog ofsound wall projects countywide was also included in the motion.