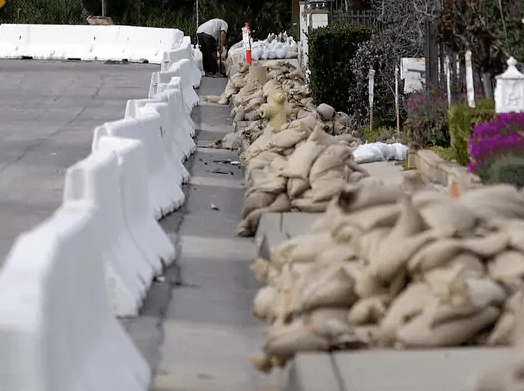 16 Feb

Evacuations Ordered for Duarte Residents Near Fish Fire Burn Area

In consultation with County Departments of Public Works, Sheriff and Fire, Supervisor Kathryn Barger announced that evacuations orders have been given for the City of Duarte due to the current forecast of rain and potential mudflow.

"We are currently working 24/7 in the city to prepare for this event by cleaning out protective debris basins," said Supervisor Barger. "However, the rain forecast is high enough that a potential overflow of the debris basins is possible."

Evacuation notices have been issued to 180 homes in the Fish Fire community of Duarte for
7:00 a.m. tomorrow, and residents within the Sand Fire Burn Area of the Santa Clarita Valley are at a heightened state of alert.

Evacuated residents should always bring medicines and any other items they may need for a minimum 48-hour period. Keeping electronic gates open during rain events will ensure that emergency response will not be delayed and that fire patrols will be able to access your property to watch for any potential threat.

A 24-hour toll-free hotline, (800) 675-HELP (4357), provides homeowners with recommendations on how to prevent damage utilizing sandbags, k-rails, and deflection walls to protect individual properties.

Supervisor Barger encourages residents to take the following precautions:
• Listen to local radio and TV reports for heavy rainfall areas.
• Be aware of intense and extensive rainfall.
• If you live near a stream or channel, be alert for sudden increases or decreases in water levels and change from clear to muddy waters, which may indicate debris flow upstream.
• If you live in an area that is susceptible to flooding, consider leaving if it is safe to do so.
• Be aware of your surroundings.
• Listen for unusual sounds, such as breaking trees. Watch for signs of debris.
• If you are driving, watch the road for collapsed pavement, mud, fallen rocks, and other indications of debris flow.