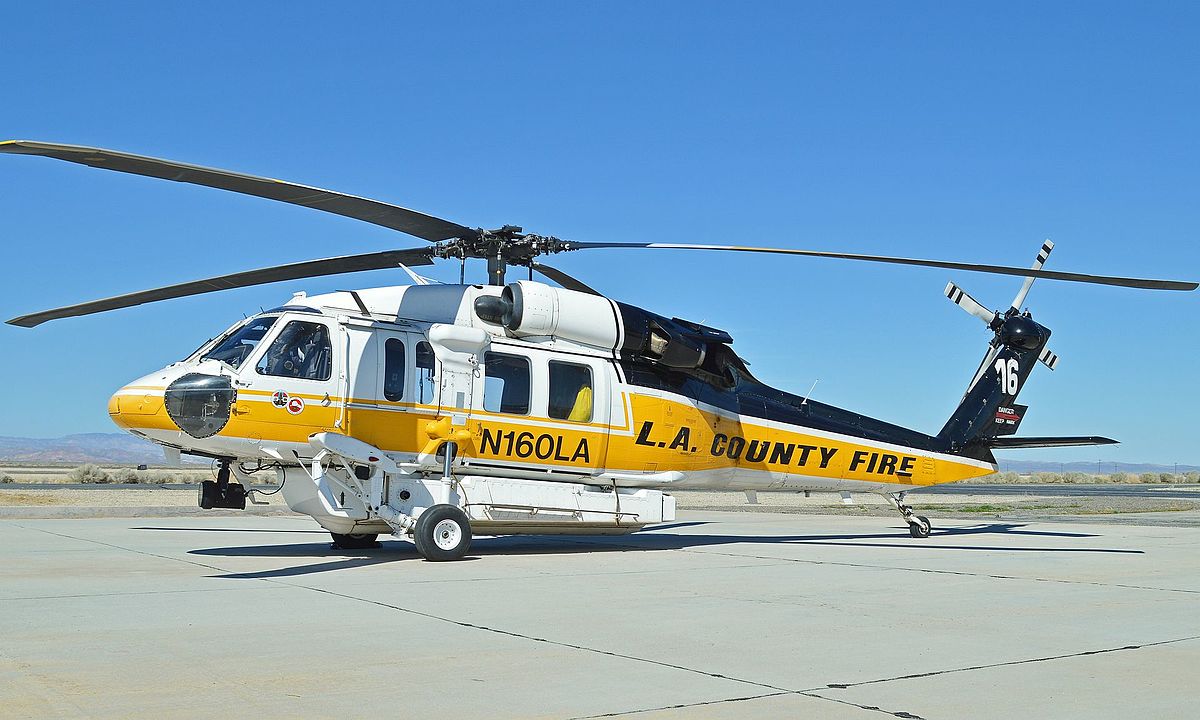 11 Jul

County Adds Two Sikorsky S70I Firehawk Helicopters to Firefighting Arsenal

To enhance the Fire Department's fleet of fire-fighting aircraft, the Board of Supervisors authorized the acquisition of two Sikorsky S70i Firehawk helicopters for the Department's Air Operations Section, announced Supervisor Kathryn Barger.

"This acquisition supplements our county's potent aerial fire-fighting arsenal and our ability to knock down wildfires to protect life and property," Barger said.

At a cost of nearly $29.45 million, the two aircraft will be customized to include a 1,000-gallon water tank, custom landing gear, rescue hoist, and other specialized systems.  Scheduled for delivery in December 2017, both helicopters are anticipated to be operational by the 2018 fire season.