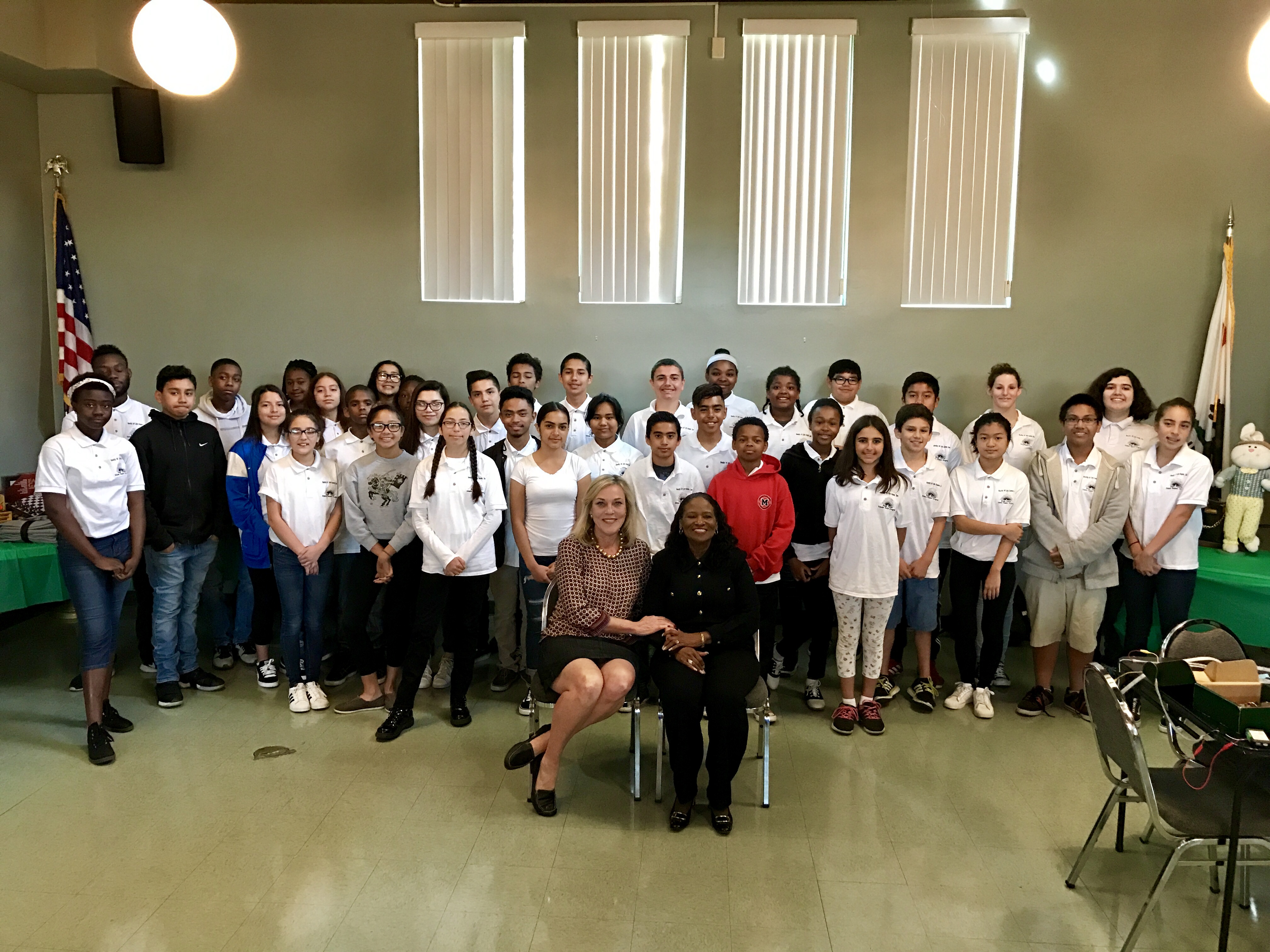 19 Mar

Bright Future Scholars

Supervisor Kathryn Barger spoke to a group of students from the Bright Future Scholars Program organized by the Quality of Life Center in Altadena.  This program was created to support low-income minority high school students, who without support, one-third drop-out of high school on average.   The Quality of Life Center offers mentorship programs, tutoring, financial literacy lessons, and scholarships.

Supervisor Barger shared her experience working for the County of Los Angeles with the students, and expressed the need to seize every opportunity in life.  With their continued hard work and dedication, these students will continue to be successful in their academic pursuits.