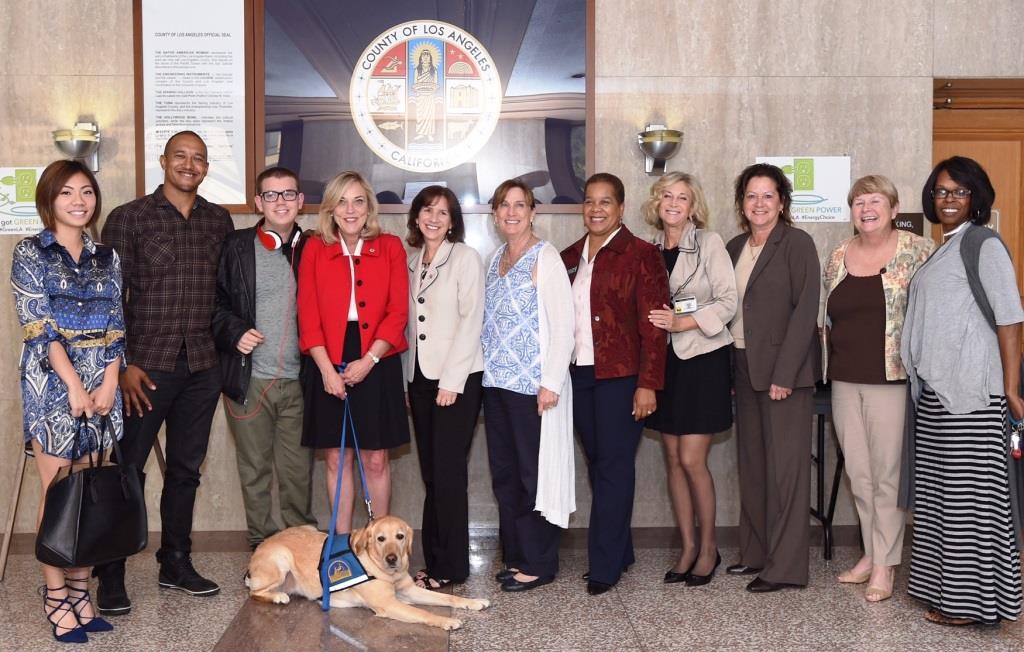 09 May

Barger Seeks to Expand Critical Funding for Local Service Providers of Developmentally Disabled

The Board of Supervisors unanimously approved a motion by Supervisors Kathryn Barger and Shelia Kuehl to support Assembly Bill 279 (D-Holden) which seeks to remedy a critical funding issue for the developmentally disabled local service providers that are at great risk of closing down.  AB 279 will extend necessary authority to the Department of Developmental Services (DDS) and regional centers to adjust the rates of service providers to comply with legally binding local mandates enacted in the jurisdiction in which they employ workers to meet service needs under the Lanterman Developmental Disabilities Act.

"The 1969 Lanterman Developmental Disabilities Services Act proclaimed that people with developmental disabilities and their families have a right to get the services and supports they need to live like people without disabilities," said Supervisor Barger.  "Unfortunately, state funding reductions over the past 20 years coupled with increased costs have significantly eroded developmental services and the quality and access to care provided. The state must help address the wage gap and ensure that vital services can continue for many of our most vulnerable residents."

When California raised the minimum wage, it recognized a responsibility to provide a mechanism and funding to adjust rates that are impacted.  AB 279 extends that recognition to local ordinances raising minimum wage at a different pace than the state.  There are currently 80,000 residents in Los Angeles County living with developmental disabilities, who along with their families and loved ones, rely on community-based programs to provide vital services and support. Service providers across the county have expressed their ardent support for this issue.

Without an increase to reimbursement rates to meet local mandates, many service providers will have to shut their doors, leading to a shortage of services available to people with disabilities.