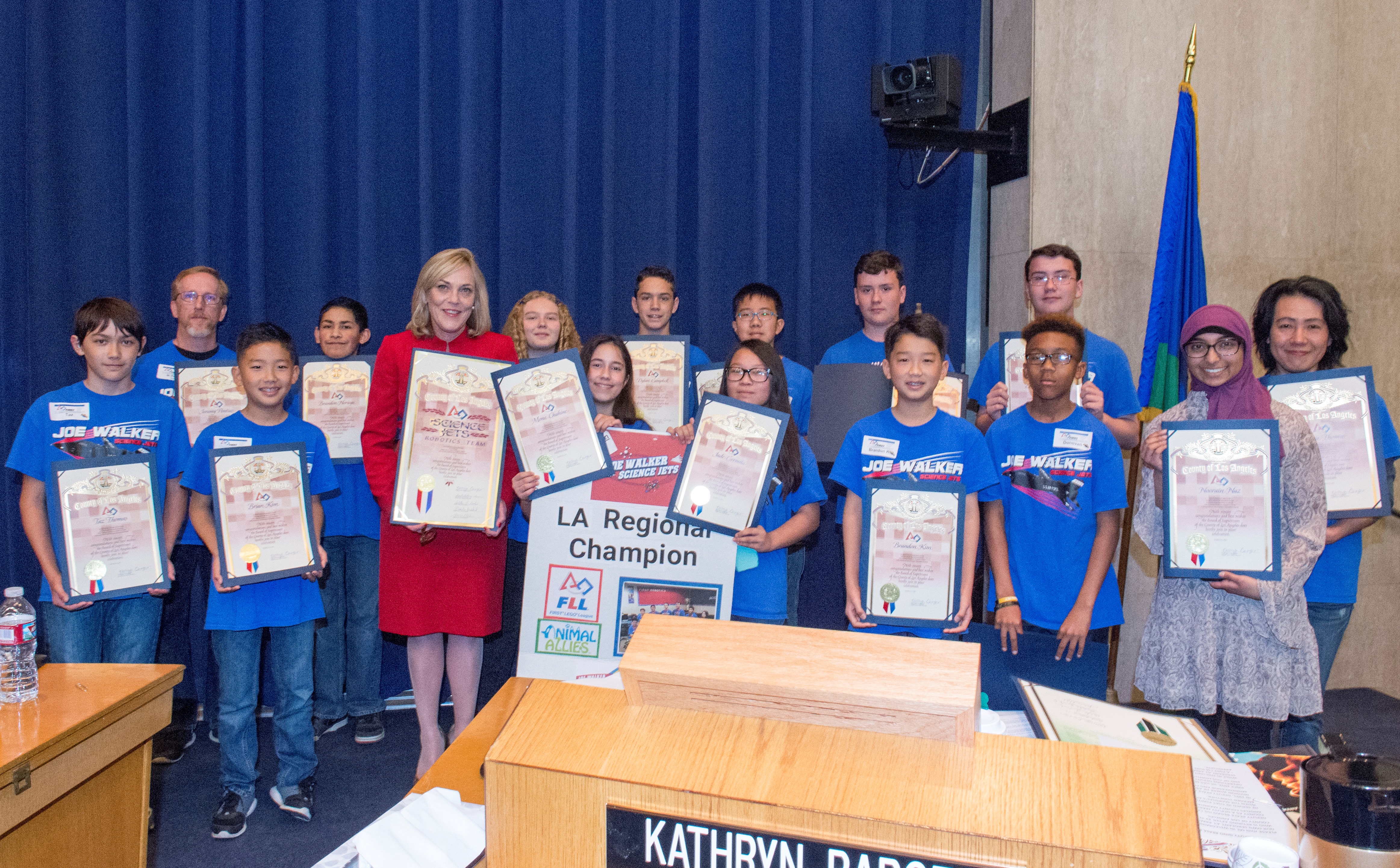 22 Mar

Joe Walker Middle School "Science Jets" Win LA Regional Lego Robotics Championship

Supervisor Kathryn Barger recognized the Joe Walker Middle School "Science Jets" Robotics Team for winning the Los Angeles Regional Championship First Lego Competition.  Teams are judged on theme, the robot's ability to complete tasks, and the team's dedication to teamwork, respect for others, and sportsmanship.

Joe Walker is the first school from the Antelope Valley to win this competition, and has now qualified for the World Festival Championship in Houston in April.  These students have received an invaluable education in the S.T.E.M. fields, providing them with training and knowledge that will benefit them academically and professionally in the future.