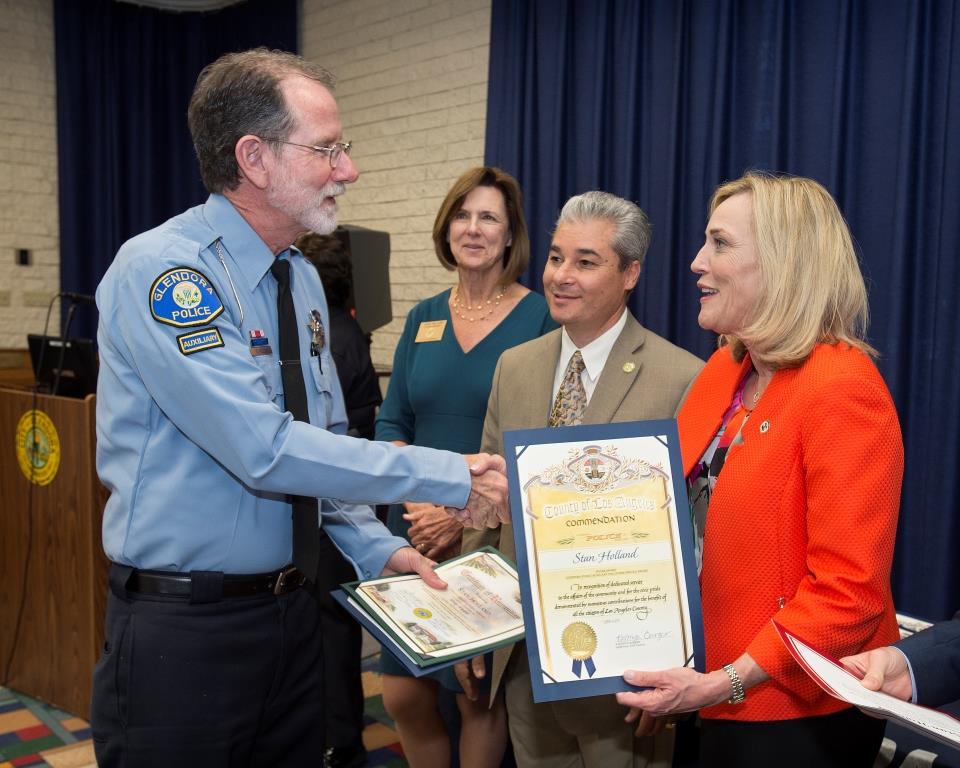 07 Apr

Glendora Police Auxiliary

Supervisor Kathryn Barger attended Glendora Police Auxiliary's Volunteer Service Awards to offer her gratitude to a group of 25 dedicated volunteers who patrol the streets and respond to non-threatening calls, allowing sworn officers to respond quicker to urgent calls.  Last year, these volunteers donated 5,773 hours of their time and saved the city of Glendora almost $160,000.

The Glendora Police Auxiliary are also trained & certified in First Aid, CPR, and use of the AED, as well as trained and certified CERT (Community Emergency Response Team) members.