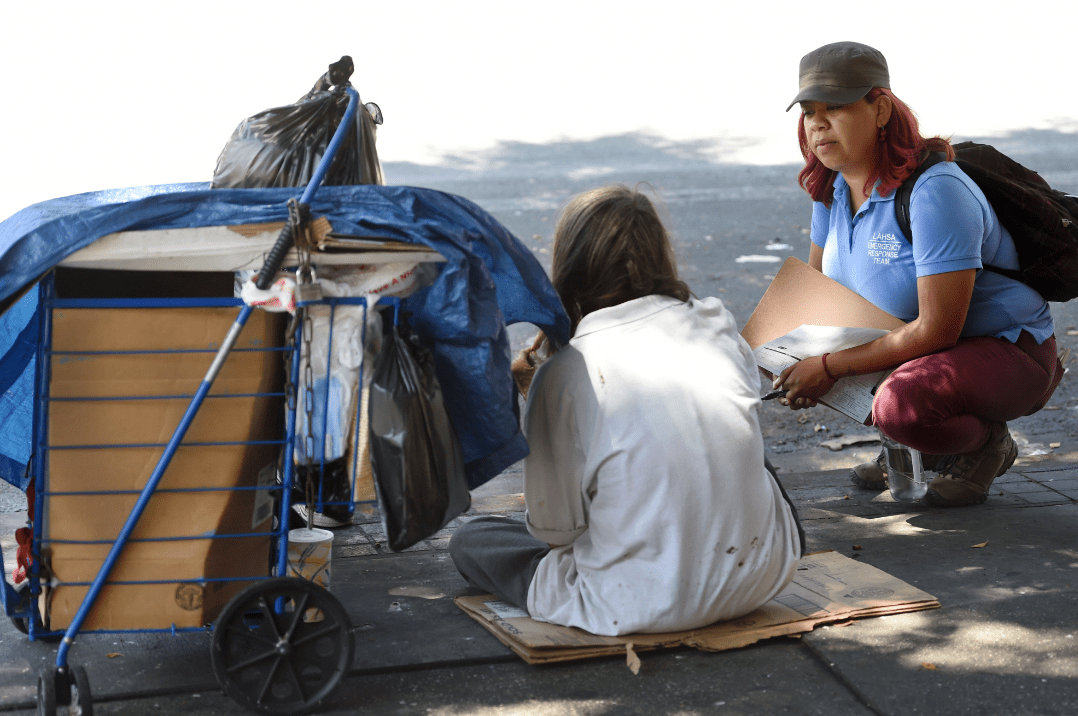 04 Apr

County to Explore Opportunities to Treat Larger Population of Homeless Mentally Ill

A motion by Supervisor Kathryn Barger approved unanimously by the Board of Supervisors, directs county agencies to investigate and report back with recommendations on ways the County can expand treatment opportunities to a larger population of homeless mentally ill.

"Within the County's chronically homeless population, there is a significant segment of individuals who refuse treatment – but are clearly in need of care," said Barger.  "Their condition prevents them from accepting treatment or providing for their own basic needs – yet they don't meet the nebulous 5150 threshold of "being a danger to themselves and others."

Section 5150 of the California Welfare and Institutions Code authorizes a qualified officer or clinician to involuntarily confine a person suspected to have a mental disorder that makes him or her a danger to themselves, a danger to others, and/or is gravely disabled.

"I strongly believe that if someone's mental disorder prevents them from providing for their own basic needs then they are in fact, "gravely disabled," and in need of intervention and care," added Supervisor Barger.

With today's action, the county will review California's mental health laws to determine the county's role in providing mental health care for the most hard-to-reach portion of the county's homeless population and evaluate the 72-hour hold duration period.  The analysis by County Counsel and the Department of Mental Health should include recommendations for amendments to existing laws, if necessary, and report back in 45 days.